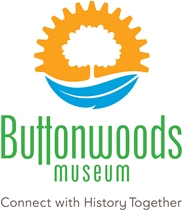 ---

A display of military artifacts from Vietnam War and the War on Terror will be on exhibit from June 16 thru July 8. The exhibit features the collection of Richard Barbaso, a veteran who served as a paratrooper on the battlefield in Iraq in 2003. He is a graduate of Bradford College. Mr. Barbaso's exhibit was chosen from many entries to be this year's Curate Your Own Exhibit contest.

The exhibit has been timed to coincide with The Wall That Heals, a mobile replica of the Vietnam Veterans Memorial in Washington, D.C., that is coming to Haverhill June 14 -18, through the efforts of the Haverhill Veteran's Association and Haverhill's Disabled American Veterans.

There will be a special, free opening reception with Color Guard, Roll Call, Taps, and refreshments from Battlegrounds Coffee Company on Friday, June 16, from 6 to 9 p.m.