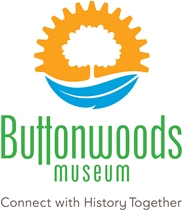 ---

Essex National Heritage Area



The Buttonwoods Museum has many programs to offer from children's birthday parties, homeschool education all way to adult and senior programs. Below you'll find information on our various program offerings. If you have any questions or would like more information on any of our programs please contact Melissa at programs@buttonwoods.org for more information.
Schedule a School Program for your Students!
Pick from the following 2 hour programs according to your students' grade level. Many programs can also be brought into the classroom, please contact us for more information.

Cost: $5/student ($50 minimum), $10/student ($100 minimum) if including hearth cooking, limited to groups of 12 or less.

Grades Pre-K through 1
Grades 2 through 8
Early American Life: A Hands-On History Program
Experience churning your own butter and traditional games as students learn about life in early America. Set in the historic John Ward House, this program brings students back in time as they try their hands at hearth cooking or butter making. This program will also include a tour of the Samuel Duncan House and consideration of the differences in the lives of a farmer and a merchant in 18th century Haverhill.
Pentucket on the Merrimack
Students will learn how the Pentucket people lived and worked along the river before and after European contact and how their way of life changed. Students will examine stone tools from the Luce Archaeology Collection, sample traditional foods, tour the Native American exhibition, and try a Native American craft or game.
Loyalist or Patriot: The American Revolution in Haverhill
In the decade before the American Revolution, taxes, boycotts, and trade embargoes changed the way Haverhill's citizens felt about "Mother England." Using museum collections and reproduction objects, students will experience life during this turbulent time by examining the lives of farming families, loyalists like Colonel Richard Saltonstall, and patriots such as General James Brickett. Haverhill's part in the Battle of Bunker Hill and the role of women in the Revolution are included in this program.
Rolling on the River: Life and Work on the Merrimack
The Merrimack River played a major role in the settlement of the Haverhill area. From the early Native American inhabitants to the Haverhillites of today, the river has supplied the raw materials for life and work along its shores. Join us for this program, which makes use of exhibition spaces, hands-on artifacts, and the museum's riverside location to examine the changing nature of the riverbank, industry along the river, shipbuilding, and the sailor's craft.
Queen Slipper City
The manufacture of shoes was an important industry in Haverhill. From the early ten-footers to the mammoth downtown factories, people were employed in all facets of shoemaking. The city's population boomed as floods of immigrants flocked to Haverhill to power this industry. Participants in this program will visit the Daniel Hunkins Shoe Shop on the grounds of the Museum and examine various shoemaking tools from the collection. Students will try their hand at designing their own shoes.
Here Lies Haverhill History
Hear the echo of days gone by etched into stone as we examine the tombstones of Haverhill's first citizens. These valuable and durable documents offer clues to Haverhill's past and events in the world at large. Join us as we visit the Pentucket Burial Ground to see how cherubs, willows, and skulls reflect changing attitudes about life and death.
Playing in Pentucket
Learn about Native American culture by tasting traditional foods, playing Woodland Indian games, and recreating a simple craft. Children can handle stone artifacts and pay a short visit to the exhibit, which contains the Luce archaeology collection.
Fun on the Farm
Children gather in the historic John Ward House to learn about life 200 years ago. Butter making, paper quilts, and old-fashioned games are all part of this program.
The Merry Merrimack
The Merrimack River is made more colorful when Half-Pints make their own maps. Children learn all about life on the river and conduct experiments to see what will sink or float.
Tinkering with Toys
The Buttonwoods Museum is full of toys our grandparents played with. In this program, we will make some of our own. Songs, snacks, and games will fill our morning with old-time fun!
Pictures and Portraits
Paintings of Haverhill long ago line the walls of the Buttonwoods Museum. We'll make our own using paint, fabric, buttons, and our imaginations. Snacks and games will make the day picture perfect.
Grades 7 through 12
Hannah Dustin: Villain or Heroine?
This program asks middle school and high school students to act as historians by reading historical writings on Hannah Dustin with a critical eye and form their own opinions about her unusual story. Was she a heroine or a villain? Should her actions be celebrated or condemned? Students will explore exhibit space and decide how they would design their own exhibits on Haverhill's most infamous woman.
Schedule a Special Program for your Group!
Scouts, Clubs, and other children's groups can pick from the following 1.5 hour programs. Scouts may also choose from any of the school programs offered above.

Cost $5/child (minimum $50), $6/child (minimum $60) if hearth cooking included
Listening to the Past
This workshop includes a walk through the Pentucket Burial Ground to look for clues to past residents, a craft activity inspired by past household tasks, a historic snack we'll make ourselves, and historic games.
His Story & Her Story
Combining a look at boys & girls of Haverhill's past with a discussion of their lives today, this workshop explores changes in the American childhood experience. We'll write our own "His Stories" &"Her Stories," play games of our grandparents, great grandparents, and beyond, and more. The participants will conduct a short oral history project before coming to the Museum.
Shapes & Colors
Using historic crafts and architecture, we'll look at the shapes and colors all around us. Crafts include stenciling, stamping, and weaving yarn. Snack time will be filled with shapes and colors too!
Building Art
Haverhill has a rich architectural heritage, spanning several centuries. We'll tour the buildings of the Buttonwoods Museum, practice some decorating techniques, and create a colorful map of our ideal neighborhood. And for a snack, we'll build edible houses!
Puppets, Dolls, and Plays
Playthings of the past tell us a lot about the lives of children in historic Haverhill. We'll spend time looking at dolls in the Museum's collection, make simple puppets, and enjoy some doll-sized treats. By the end of the work shop we'll be ready to perform a short puppet show.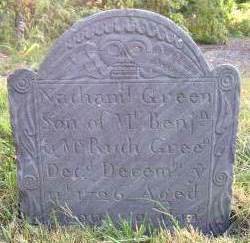 Schedule a Birthday Party for your Child and Friends!
Pick from the following party themes for your child and up to 15 friends.
All Parties include:
2 hour use of Tenney Hall or outside space for your party, plus 30 minute set up time before the party

Kitchen access

Plates, cups, and napkins

Theme appropriate games, scavenger hunts, crafts, and snacks (see themes below)

A Buttonwoods Museum party facilitator

Themes:
Paintings and Portraits: An Artful Adventure

Victorian Tea Party

Games and Toys of Yesteryear

Colonial Kids: 1640-1776

Shoe-tastic!

Roads, Rivers, and Railways: Transportation Through Time

Other themes can be appropriated from school or scout programs listed on our website or with advanced notice, created just for you!
Booking:
Cost: members $10/child, non-members $12/child (Payment due the day of the party, check or cash)

Size: 8-15 children per party, plus no more than one adult per child

Availability: Tuesday and Thursday afternoons, Saturdays, or Sundays (Must book party at least 2 weeks in advance. Openings are not guaranteed!)

Email: programs@buttonwoods.org to book your Birthday Bash!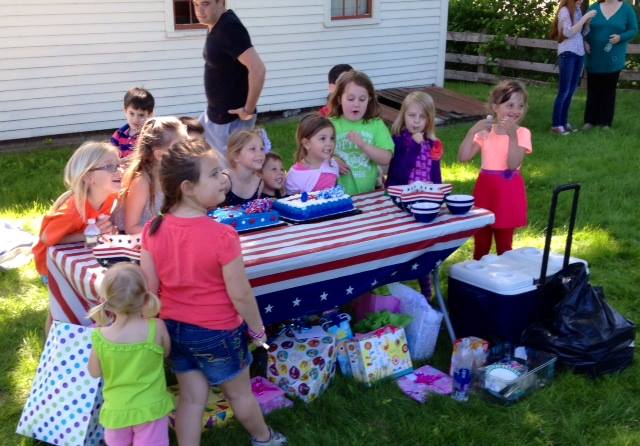 Schedule a To-Go Lecture or Program for your Adult Group!
Pick from the following themes and a member of our education team will come speak to your group.

Cost $75/hour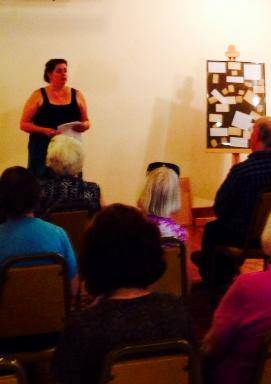 •
Revolutionary War (newly updated for 2020)

•
Women of Bradford Academy

Schedule a Tour or Program for your Adult Group!
Pick from the following ways your adult group can engage with the Museum.

Choose one of the above To-Go lecture topics and add either an art-making activity, family history project, or another hands-on component to the lecture. Program will also include time exploring exhibit galleries.

Cost: $7/person

Tour & Tea: Guided tour of our three historic buildings, followed by a social hour with tea, finger-sandwiches, and light desserts. Cost: $15/person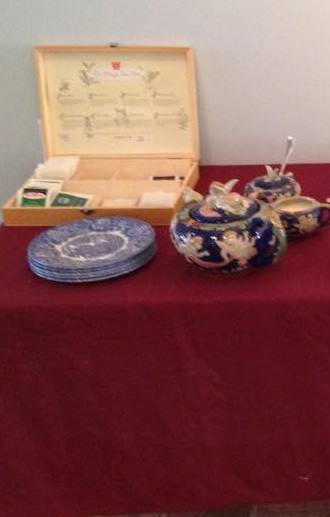 ---
---
---
---
---
---
---